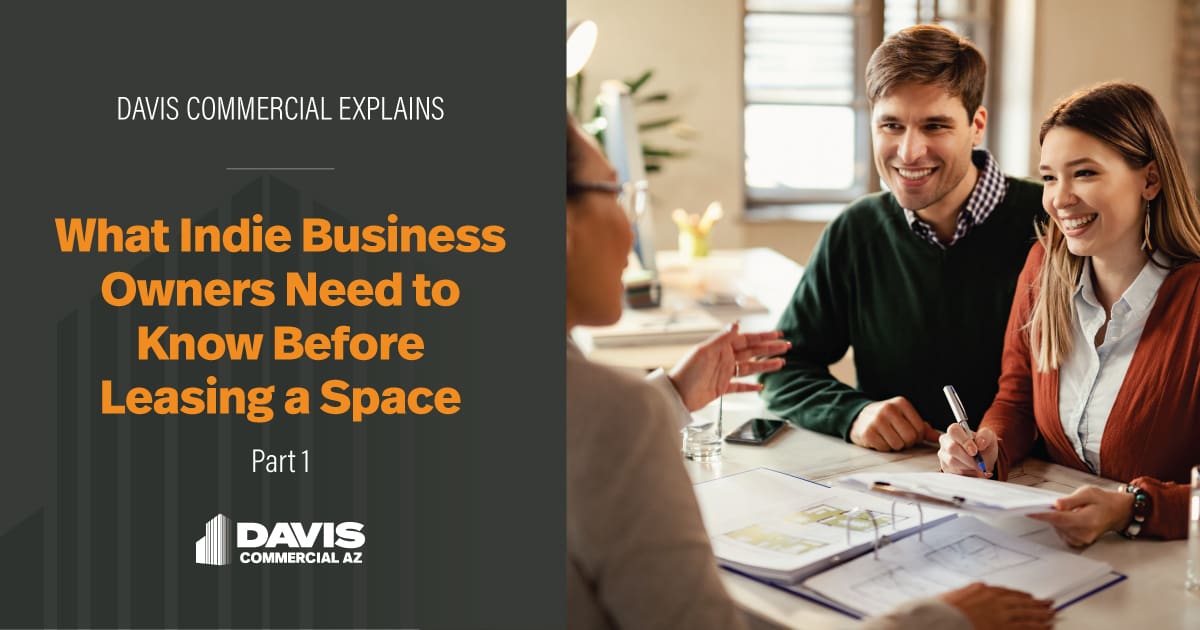 Some people call them Mom and Pop shops, but that vintage phrase doesn't begin to describe today's locally owned independent business owner. They are the heart and soul of our society. According to the Small Business Administration, the United States has 30.7 million small businesses, and they employ 47.3 percent of the private workforce. Indie businesses give generously to local charities, support your child's little league team and plan all of the fun events in your town. 
But don't take it from me. Local First Arizona is a nonprofit that has been supporting locally owned businesses in our state for 20 years.
"Independent businesses are essential to our economy. They create more jobs, invest more money back into our community and enrich the character of our neighborhoods more than big box stores do," said Thomas Barr, vice president of business development for Local First. "If we shift just a fraction of our spending to locally made products and services, Arizona's economy will be even stronger."
So, there is no doubt that supporting small businesses is a good idea for everybody. But often, when an Indie business owner is ready to lease their first or even second location, they have a hard time getting landlords to take them seriously. Luckily, there are so many resources to empower shop, service and restaurant owners and we know them all!
Early preparation when leasing a commercial space begins with a business plan. Creating a plan is like a visual roadmap for your dream venture. Seeing your sales projections, competition, staff, marketing and more on paper will help you see a clear picture of your future business. There are a number of free ways to get assistance writing your business plan including the Small Business Administration, your area Chamber of Commerce as well as the economic development office of your local municipality. Part of your plan should include an idea of the location of your business. Take time to explore your town and neighborhood shopping or office centers to get a feel for your competition and the size of your ideal space. 
Once you have completed your plan and scouted out some locations, it's time to talk to a commercial real estate agent. Leasing commercial space is complicated. The right broker will guide you through the entire process, start to finish, and protect you from greedy landlords. Look for a commercial real estate agent who:
Has experience leasing space in your genre i.e.: retail, restaurant, office or industrial. Avoid residential realtors whose main focus is selling homes.
Asks lots of questions about your business, listens to your answers and understands your desires and dealbreakers.

 

Knows the neighborhood where you want to put your business.

 
Early on in the site search process, your broker will discuss what information the landlord may request from you. Often, they will not even review a letter of intent (LOI) to lease their space until the prospective tenant provides proof they can pay up for the term of the lease. They may have a standard form they want you to fill out. According to the latest data from the U.S. Bureau of Labor Statistics (BLS), about 1 in 5 U.S. businesses fail within their first year, so it's easy to understand why property owners want to protect themselves. If it's a second or third location you're seeking, be prepared with up to 3 years of financial records for your current business. For your first location, you will likely be asked to provide a few years of tax returns, a personal financial statement, and a personal guarantee. If you are a restaurant, they may demand all of the above. This proprietary information can be directed to the landlord's attorney and it's not unusual for the tenant to ask for a nondisclosure agreement (NDA) so your private information isn't shared.
Let's dive in and learn more about the launching pad of your commercial real estate lease: the letter of intent (LOI). This important document spells out all of the terms on the lease and begins the negotiation. Let's say your rock star commercial broker sought out the perfect site for your apparel boutique that you've been dreaming about since dressing Barbies in the third grade. It's the right size, about 1500 square feet, is in a great location with plenty of parking and has terrific cotenants to bring in lots of foot traffic. It's a hot market so you want to move quickly. Luckily you did all of your upfront homework and have everything you need to put your first offer in. Here are the details you should expect to see on the LOI:
Subject: The address and square footage of the property.
Opening paragraph: The offer to lease the space along with a description of your business, (this should be ready to go when you start looking for a site).
Tenant: Your name/business name/dba/LLC.

 

Landlord: The landlord's name.
Lease term: (3,5,7 or 10 years) If the lease is a shorter term this could be 3/5 years with a 3/5-year option.
Use: This is the tenant's type of business and is a good place to include the request for an exclusive. If you have a unique business, you don't want the same exact business in your shopping center competing with you. If competition is a good thing, (think bars that like to locate near other bars) then you won't ask for this.
Financials: This will be an attachment of your business and/or personal financials. As mentioned, you may want to send this directly to the landlord or their attorney.
Tenant Improvements: Dollars the landlord contributes to the tenant's build out are requested here. Tenant improvements (TI) money might be zero if the space is move in ready, or six figures if the space is a train wreck and the tenant signs a very long lease.
Fixturization Period: How long it takes to complete the tenant improvements.
Commencement Date: The date that the improvements are complete, a certificate of occupancy is received, and your business should be ready to open. This will be when you will begin paying rent for your space.
So many things! And we have barely scratched the surface…
Don't let all of these details make you rethink your dreams. Part 2 of this blog will take you from LOI to lease and everything in between. Before you know it, the business you always imagined will be yours.
---
About Andrea Davis
Davis Commercial AZ is committed to helping our clients realize their commercial real estate vision for over 25 years of experience. We ensure a premier standard of services and client dedication is at the center of everything we do. We pride ourselves on working on your behalf to secure all possible incentives in this marketplace. Davis Commercial AZ is owned by Andrea Davis, CCIM, a respected industry leader whose breadth of knowledge stretches from developers to landlords to buyer/tenant representation and investments. Davis has won numerous awards, is in the top 10 category for Office Brokerage in Ranking Arizona and is a regular educational blogger for theBrokerList. Her book, SimpLEASEity™, neutralizes leasing fears and is the first in a series of commercial real estate guidebooks. Her next book, Simply Own It, the American Dream, is scheduled to be released this year. For more information visit www.daviscreaz.com. 
About Local First Arizona
Local First Arizona is a community and economic development organization working to strengthen local economies since 2003. Local First's areas of focus include developing entrepreneurship, rural and urban community development, racial equity, environmental action, and food access. Local First is the largest local business coalition in the U.S. and advocates for independently owned businesses of all sizes by assisting local owners with technical assistance designed to help them compete and collaborate, which ultimately strengthens Arizona's economy and builds hometown pride. Visit www.localfirstaz.com for more information and a directory of thousands of locally-owned businesses.