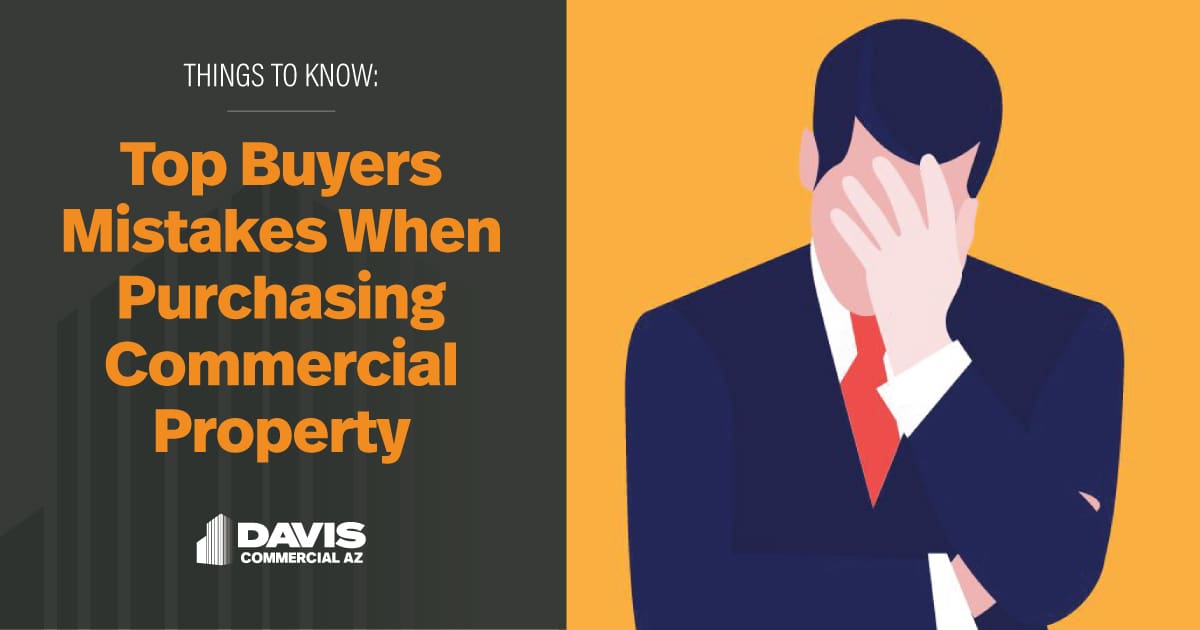 If you're ready to purchase a commercial building, you've come to the right place. Working with a reputable commercial real estate broker who understands your company needs and investment goals is key in securing the right commercial deal for your business. However, it takes two to tango and certain decisions can delay the process. Keep these key points in mind when purchasing commercial property.
Hire a Commercial Real Estate Broker

Purchasing commercial property can be a long and difficult process if you don't work with an experienced broker. Using industry knowledge, experience, and references, a commercial broker can help you save money, time, and ultimately secure the best deal for your new building. It's important to note, however, that not all brokers are created equal. Hiring one is akin to engaging an attorney for court, or a CPA in a battle with the IRS. Do your research and ask them detailed questions about their experience.

Don't Rush the Process

Regardless of whether you're buying your 10th commercial property or first property, don't rush the process. Understand the process is lengthy and takes longer than buying a single-family home or condo. For some buyers it may take a year to find and close on their dream building so plan accordingly. Be good-natured with yourself and the experience. Avoid impatience that leads to costly errors.

Don't Insist on Closing Early When Due Diligence Isn't Complete

A well-written contract allows for a due diligence period. The due diligence period is important because it gives the buyer the opportunity to conduct inspections and uncover key information about the property before closing and the buyer's earnest monies remain fully refundable. During this time, consult the help of attorneys, escrow officers, engineers, surveyors, and other inspectors. While the inspection period may seem long and costly, resist closing until all due diligence is complete. This will help you avoid future stress, costs, and legal liability if you become the new owner and the property has serious problems.

Don't Assume Attorney Fees Are Too Expensive and Not Work with a Lawyer

If you're thinking you can save money by not hiring a lawyer, think again. Commercial transactions require a comprehensive understanding of real estate transactions, business law, tax and financial issues, and more. Your attorney has your best interest in mind and will make you aware of the legalities and potential problems throughout the process that may arise during negotiations and closing. In fact, not hiring an attorney during the process may result in more costly legal fees down the road if hidden title issues or structural problems emerge after closing.

Don't Hire a Residential Broker

Commercial real estate is vastly different than residential real estate and the same holds true for residential brokers and commercial brokers. While commercial real estate professionals hold the same license as residential real estate professionals, commercial brokers have specialized knowledge on the market, tax and zoning laws, property management, analytics, and more. In addition, commercial brokers serve as a liaison between multiple parties in the transaction and can provide you with an in-depth analysis on whether a property is a good investment for you.

Don't Low Ball the Initial Offer to See How the Seller Responds

At the end of the day, you don't want to waste anyone's time. When you low ball the initial offer to see how the seller responds, you are putting the seller on defense and negotiations often go downhill from there. If there are multiple offers on the table and inventory is low, sellers may choose another offer over yours and not even consider a counter. Work with your broker to put a serious offer together that will stand out from other competitive offers.
For more helpful information on buying commercial real estate, look for Simply Own It, the American Dream, coming soon.
---
About Andrea Davis
Andrea Davis, CCIM, has practiced commercial real estate for over twenty years. Davis's breadth of knowledge stretches from developers to landlords to buyer/tenant representation and investments. Within the commercial real estate industry, Davis has won numerous awards. The Phoenix Business Journal ranked Andrea Davis CRE in the top 10 of Ranking Arizona for the category of Office Brokerage. Her book, SimpLEASEity™, focuses on leasing and is the first in a series of commercial real estate guidebooks. Her next book, Simply Own It, the American Dream, is forthcoming this year.