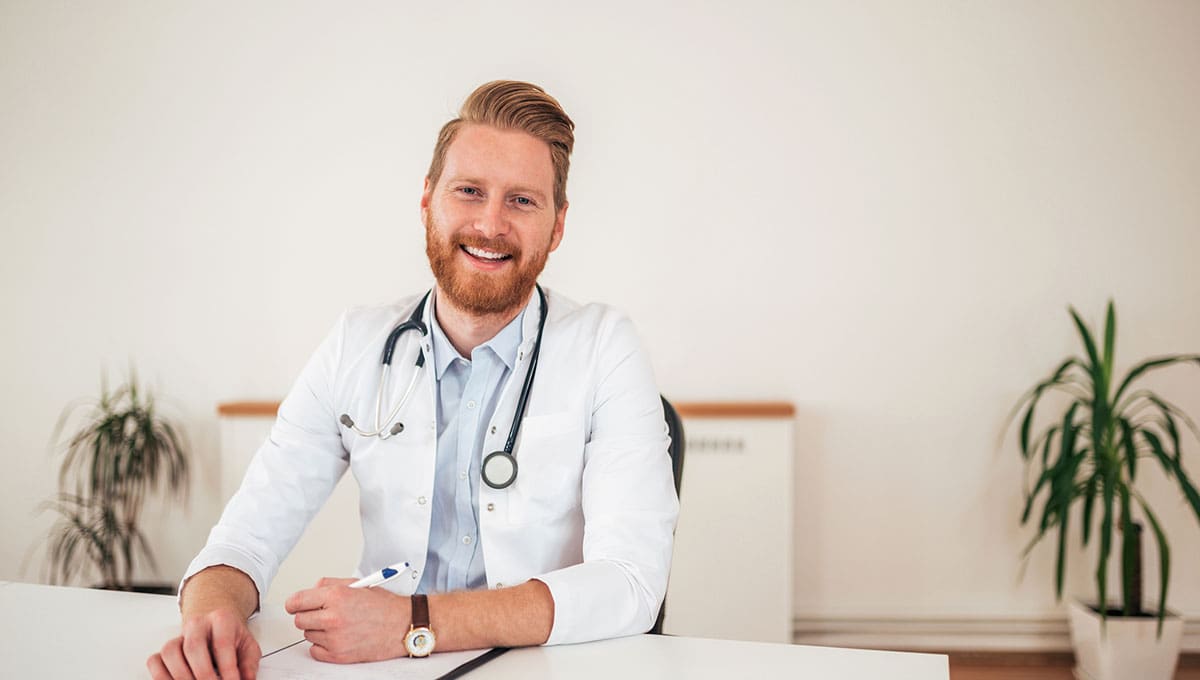 Scottsdale Commercial Real Estate, to buy or not to buy…that is the question.
Aaron has a decision to make. His successful naturopathic business is housed in a 5,000 square foot commercial building. Aaron bought the practice from his mentor and boss who founded the business on this property. Neighbors view the business as an icon within the community. Early in his profitable career, Aaron plans to practice for another twenty years in this very location.
The building owner, Aaron's landlord, hired me to sell the property with Aaron retained as the tenant. I know the building well. It sits in a good neighborhood with strong demographics for Aaron's practice. As the tenant in the building, Aaron's lease is the commodity with a limited extension of only four years.
I predict the building will sell quickly due to an in-demand seller's market.  In my opinion, the natural buyer for the property is Aaron, the tenant. With the seller's permission, I schedule a meeting with Aaron to explain the building sale and the implications to his business.
Aaron and I meet in between patient appointments.  He gives me a quick tour, and then we retire to his office. I remove property information from my briefcase and hand Aaron a copy.
"Aaron, as you're aware, your landlord is intent on selling this building. I reviewed your lease and you have four years left with no options to renew. Once the building transfers ownership, no lease terms will change except who you pay rent to. Currently you don't have an option to extend after four-years. What this means in layman's terms is that when your lease expires, the new owner can raise your rent to whatever the market will stomach.
"From experience, I've witnessed that new owners often take advantage renewing a doctor's lease because when a doctor relocates, they can lose up to 15-20 percent of their patient base."
Aaron says, "That doesn't sound good for me. I hope I don't have to move for a multitude of reasons. Is there anything I can do to protect myself?"
I shuffle my papers into order and rest them on my lap.  "Off the top of my head, you have two options to consider. The first is to ask your current landlord to extend your lease before he sells the building. This way a new owner can't "push" you out if they find a tenant willing to pay a higher rent. Also, you can budget for the future more easily."
Aaron sighs in relief and leans back in his chair. His bad day is taking a turn. "That sounds positive and reasonable."
"Another option," I continue, "is for you to buy the building and control your destiny." From the expression on Aaron's face, I can see this is a lot for him to take in.
Aaron rubs his temples and finally responds. "I'm not sure about buying a commercial building right now. I just bought a new home. I doubt I can get financing."
I shift in my chair, hold my hand up and respectfully interrupt, "You have three years of profitable business under your belt and a track record of paying monthly rent payments that are higher than your mortgage will be. Ownership allows you to control your monthly payments, provides tax benefits and builds equity. Lenders love doctors." I smile broadly. "You owe it to yourself to talk to a few lenders and see if owning this scottsdale commercial real estate property is right for you. They might even offer you zero percent down."
"My dream is to own my building," Aaron confesses.
"Not to overwhelm you, but in the future when your business sells, you can hold the commercial real estate as an investment property with a monthly income or sell the building and invest in something else."
I tap away at my retro hp10BII calculator. "Let me confirm that your estimate monthly mortgage payment will indeed be less than your rent." Interest rates are in Aaron favor and he can save over $1,000 each month with only 10 percent down. And with the right lender, he might even qualify for zero percent down.
Just like that, Aaron's decision is simplified. Purchasing appears the best option and he is determined to capitalize on the opportunity.
The result: Aaron secured a loan with zero down and monthly mortgage payments below his previous rent.  Down the road Aaron plans to sell his practice and lease the building to the new business owner shifting the property to a retirement investment. The seller, Michael, received 98 percent of his asking price and a quick close. Everybody won.
This is the point of Simply Own It.