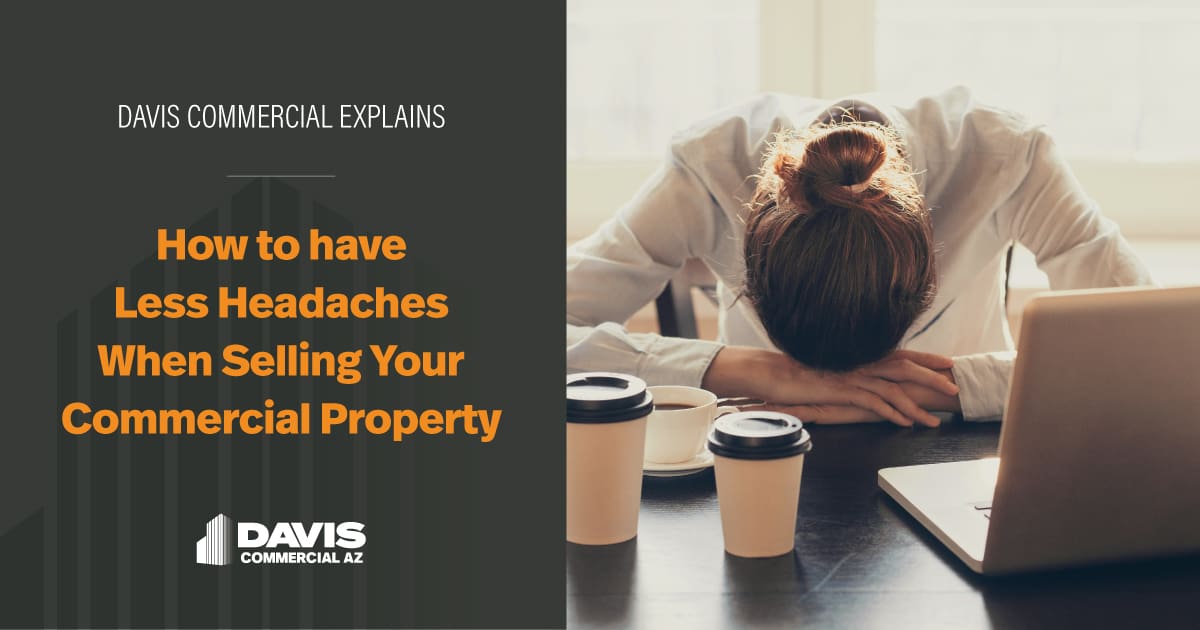 There comes a time in every business when a company's spatial needs shift. Your  physical footprint may need a change for a number of reasons. The business may have grown or shrunk, you may have had an increase in clients, or perhaps it's time to retire. If you are leasing a property, the exit process is relatively simple. You can wait out the remainder of the lease term, ask the landlord to relocate you to another space within the commercial complex, sublet the space to another user, or assign the lease to the new owner of the company. 
If you own your building, a bit more planning is needed. For the sake of this conversation, let's talk only about the real estate portion of the process. If you've read my book, SimpLEASEity, you'll know this repeated mantra: "Commercial real estate leasing and sales is very different from residential leasing and sales. They are worlds apart." In the case of a building sale there are some similarities. In either scenario you want to hire the best broker and get the property ready for sale. Let's explore this approach and a list of tasks needed for each one. It all starts with choosing the right commercial real estate broker to guide you from start to finish.
Hire the best CRE listing broker. Qualities to look for include:

Experienced with a minimum of 3-5 years in commercial real estate or a beginning broker with lots of enthusiasm and a seasoned mentor.
Expertise in your type of property, be it retail, restaurant, industrial or office. Each sector requires a unique skill set. Ask to see references from previous clients that are similar to you.
Knowledgeable about property comparables from the most recent 6-12 months within a close proximity.
They treat the property like it is their own for sale.

 
Your commercial expert understands whether it is a buyers' or sellers' market, and how to best promote your property to attain the highest value. Insist that professional photos are used in all marketing materials to be distributed throughout each commercial real estate platform, including social media. 
Prepare in advance to sell so there are no surprises about the condition of your property. You know your building better than anyone, so you may want to proactively fix what needs fixing. Run these repairs by your broker so you're not spending unnecessary dollars on a senseless renovation.
Your broker will give you advice on 'staging' the property for maximum value.  This step is crucial and often overlooked. I once toured a property with a client that was stuffed with so much, well, stuff that we couldn't even understand the floor plan. We walked out shaking our heads and understandably took a pass.
Stage your property. Below are some simple staging strategies that will make your property shine.

An easy fix for a packed to the brim space, is to move most of the clutter out prior to showing. Sell it, donate it, or rent a storage unit to keep the excess mess out of sight.
Sometimes your property has good bones but hasn't been updated in forever. A coat of paint in a neutral color, fresh new carpet and changing out stained ceiling tiles will make a world of difference without breaking the bank. And don't forget to clean everything, top to bottom, inside and out.

 

When just thinking about finding a new space, packing, and moving your entire company can bring on a full-blown panic attack, consider hiring a professional to manage the staging strategies. That way you can focus on the big picture challenges involved in relocating your company.

 
All of these tasks tie together. Staging will prevent headaches during inspection time and choosing the right broker will provide you with the best advice and guidance for all the steps in the process. These actions will help your property stand out among the competition, reduces the time on the market and will likely net a higher sales price. 
A good listing agent will provide a reminder to consider the tax consequences of the sale to allow time to properly plan. Once your property is in escrow, discuss with your financial planner and CPA if a 1031 tax deferred exchange is financially beneficial to your future needs. More reasons why choosing the right representation will make you money by selling for the best price and save you money and headaches by guiding you every step of the way.
Davis Commercial AZ is committed to helping our clients realize their commercial real estate vision. With more than 25 years of experience, we ensure a premier standard of services. Our dedication to our clients is at the center of everything we do. In just five years, we closed more than $140 million in client transactions, half of which transpired during the pandemic. We pride ourselves on working on your behalf to secure all possible incentives in this marketplace. Formerly known as Andrea Davis CRE, Davis Commercial AZ is owned by Andrea Davis, CCIM, a respected industry leader whose breadth of knowledge stretches from developers to landlords to buyer/tenant representation and investments. Davis has won numerous awards and Ranking Arizona regularly places Davis Commercial AZ in the top 10 category for Office Brokerage. As a regular educational blogger for the BrokerList, Twitter's top commercial influencers acknowledges Davis as a commercial real estate thought leader. Her book, SimpLEASEity™, neutralizes leasing fears and is the first in a series of commercial real estate guidebooks. Her next book, Simply Own It, the American Dream, is scheduled to be released this year.