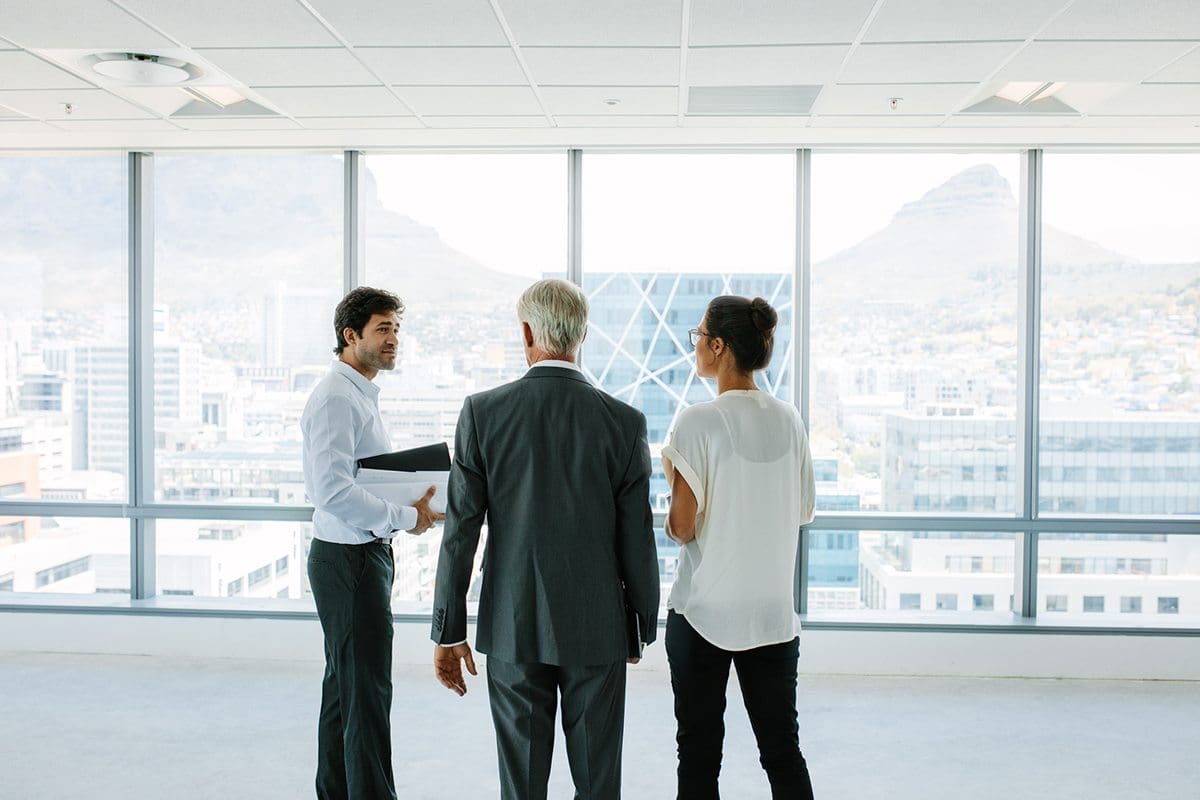 When you consider new Scottsdale Office Space or elsewhere, or renewing your existing lease, take a few minutes to identify your current and future business needs. This helps Tenant Representation locate your ideal space. Remember, Tenant Representation (or tenant rep) represents your interest in the lease transaction. The Listing Agent or Broker represents the landlords interest in the transaction.
To define your Scottsdale Office Space requirement, complete the 3 time-saving tasks Andrea Davis Commercial Real Estate suggests below. Well defined space requirement objectives save you masses of time throughout the lease process. And this ultimately saves you money.
Task One – Location, Location, Location
What area of Scottsdale do you want your office? Define your ideal location parameter. Pinpoint as close to where you think you want to be. This will help your Tenant Representative narrow down your options and save you precious time touring space. If you can't find the Scottsdale Office Space you ideally want within this focused area, you can always go back to the drawing board and expand your search area.
Are windows important for your culture or is a view? Some companies find it important to wow their clients with an extravagant building or view. Other companies want a window for each of their employees. Define your top 3 important office features you want for your business.
Do you care what floor your company is located on? It is considered very prestigious to have your office right off the lobby on the first floor of the building because of the convenience it offers clients. Are you one of those businesses?
How many people will be in the Scottsdale Office Space? The number of employees you have at the Arizona office on a regular basis will determine how large of a space you need. Space planners calculate between 150 and 250 square feet per person. For a rough estimate, multiply the number of employees by 200 to get an idea of your space requirement. This calculation allows for shared space such as a lobby, work area, breakroom, etc. Example: 10 employee's times 200 square feet equals 2000 square feet of office space, give or take. Ask your tenant rep to search 1,800 square feet to 2,500 square feet and see how the space lays out for your needs. Your Tenant Representation can assist with this calculation. Note: If you plan on growing, add this into your expectations. Consider asking the landlord for a first right of refusal on adjacent space instead of leasing space that will sit vacant for a year or two.
Do your employees use taxi's, public transportation or drive to work? Landlords always want to know how much parking your company needs. Municipalities define how many parking spaces are needed for every thousand square feet of building. If your employees exceed the parking allotment for the suite, you may not be able to lease there. Some regions, like Arizona, have underground parking in addition to surface parking. This is nice on a cold snowy winter day, yet you are charged for this extra. In hotter climates covered reserved parking is a premium and tenants often pay extra for this luxury. Remember to calculate this additional expense into your overall lease cost. It adds up quickly.
Task Two – Work Environment
Consider properties that meet your needs today and allow flexibility for future growth plans. Itemize what individual rooms you need in your office. This will help your tenant representative figure out how much space you really need. Sometimes a space planner will be needed to specifically define your Arizona office. Fill in the simple chart below as a starter.
Task Three – Personalize Your Scottsdale Office Space

Think about your company's special requirements for functionality and efficiency.
Does your company have excessive electrical requirements? Make sure the building supports your electrical needs. It is expensive to have to bring in extra voltage if the landlord even allows it.
What are your telecommunication and IT needs? We are all hooked on network communications. Ask who the internet provider is and what type of connection is available (T1, fiber-optics, etc).
Are there special HVAC considerations? Will you be using your HVAC after normal business hours? Often this after hour HVAC usage will cost extra.
Is the building in compliance with the ADA-Americans with Disabilities Act? Older buildings in Arizona and other states may not meet todays' ADA requirements. Have your architect double check this before signing the lease.
What is your office culture and how does design support your culture? Office space is used differently today in Scottsdale and Phoenix than it was even 5 years ago. It is a friendlier environment with communal space for employee downtime. Private offices are minimal and open-space work environments are trending.
Another tip from Andrea Davis CRE
Remember commercial real estate is very different than residential real estate. When interviewing potential tenant representation for Scottsdale Office Space, clarify they specialize in commercial transactions.
Andrea Davis CRE has specialized in commercial real estate in Scottsdale, Arizona and the Phoenix metropolitan area for over 20 years. Contact Andrea today at 480.225.0838.