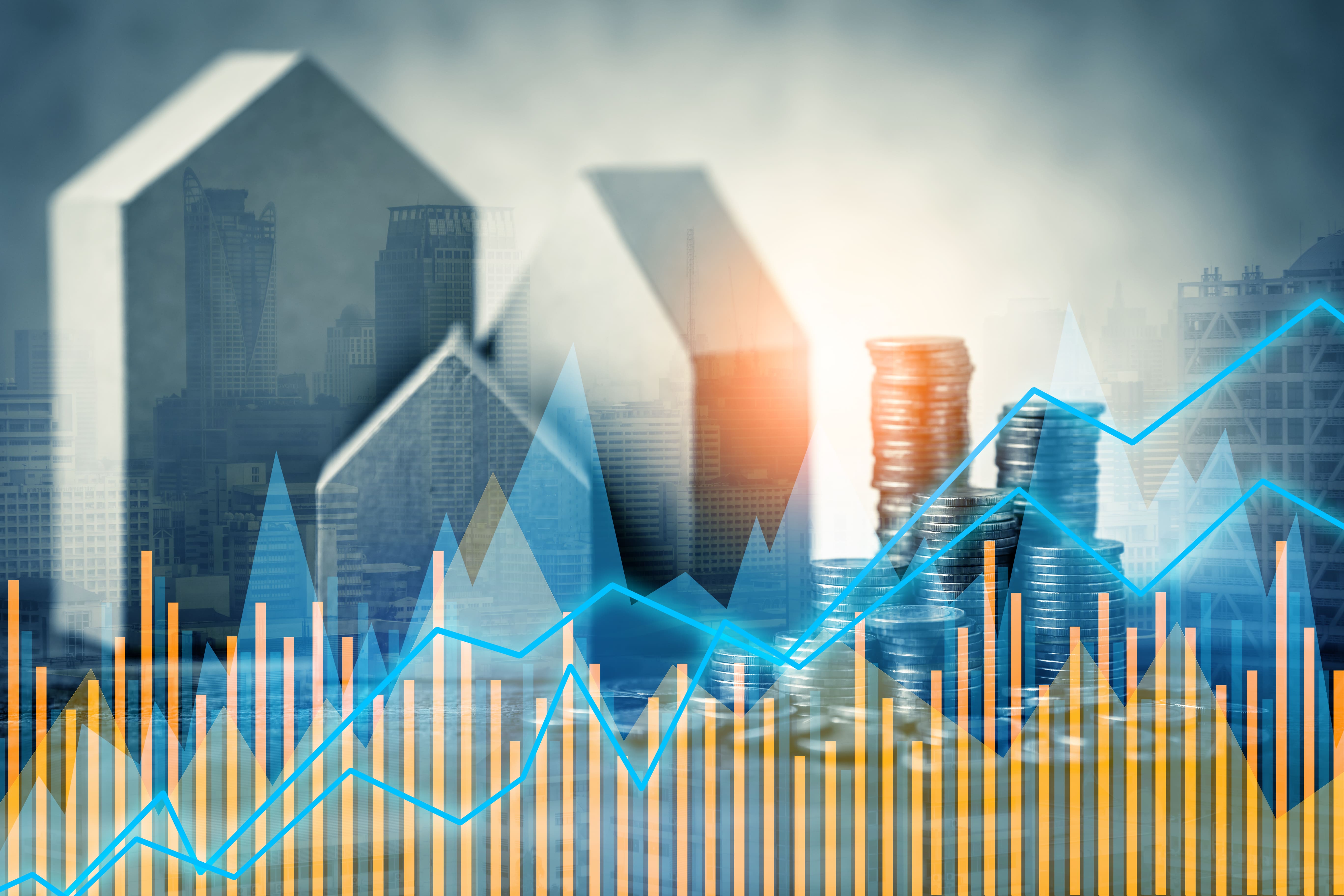 Dear Business Owner,
(Dear Reader: These 'Business Owner' segments illustrate how real life commercial real estate challenges can result in win-win solutions…even when the going gets tough!)
The market is strong, your single tenant commercial investment has paid dividends for the past three years – good dividends. The quaint free-standing building, home of a medical practitioner for over 20 years, is nestled in a trendy residential community. The doctor's seven year lease has four years remaining.  The tenant pays rent on time and is fully responsible to maintain the property, physically and financially. Every month the check is deposited directly into your account just like royalties.
Now another investment closer to home catches your eye and you want to sell the Scottsdale investment property to take advantage of the opportunity. Time is of the essence. After a few calls to Arizona commercial investment brokers, you select one who demonstrates on-the-spot market knowledge, aligns with your vision and has divergent thinking.  Me.
I Want it Now
"Andrea, when I get an idea, I act on it. How soon can we list the property? What's the market like? This new opportunity won't wait for long." Mitch says.
"Mitch, commercial real estate, like selling a home, takes patience unless you want to sell at a discount. And that would undo all of those dividends." 
"Well how long will it take to sell my building?" Mitch wants details.
"Did you speak to your tenant about purchasing the property?" I ask risking losing that sale.  "He's an obvious choice for a fast close since he knows the property and his business is reliant on the location. And lenders love to finance commercial real estate for doctors." 
"When I spoke with him last, he didn't want to buy the building. But I'll ask again. In the meantime, how long might it take to sell my building?" Mitch insists.
Real Time Market Conditions 
Not wanting to shoot from the hip, I run some numbers for Mitch. After establishing a market investment value for the property, I research his location. The building is near the heart of Scottsdale and prices seem to rise weekly.  Single tenant commercial investments like this are in demand and buyers are paying a premium.  I'm confident that once the investment hits the market, it will sell quickly, if not immediately.
I am ready to make the call to Mitch and explain the sale process. "Here's what it takes to position the investment for maximum value. Professional photographs, video or maybe even drone shots of the property will help position the building.  Then we can create a dynamic campaign and get it posted on Costar, the commercial MLS platform and other marketing avenues.  This marketing phase takes about two weeks. The demand is hot so we might secure a qualified buyer even before we go live.  Then it'll take another month to close on the property. With that we're looking at three months before escrow can close and funds are available."
Mitch hesitates and says, "I think this can work.  But if we don't have it sold in three months, I'll probably have to reconsider." 
Location, Location, Location
What Mitch doesn't know is it often takes much longer to sell commercial properties. I agree to this short timeframe because we have location, location, location on our side. Fortunately for Mitch, within two days of posting the investment building for sale, there are 25 potential buyers. 
Lease Extension?
I dial Mitch. "Mitch, speaking with the prospects, it's evident several leading candidates will pay more for the property if the lease term is extended to seven years or more. Do you think the doctor will consider extending his lease term?"
"Why would he want to do that?" In the background, a crackly voice announces flight American 278 is ready to board. 
"The doctor has no option to extend his lease at the end of the four years. He's in his prime and won't want to relocate. Having a predetermined lease rate secures his businesses future. A new landlord can raise the rate to whatever he wants within reason based on surrounding rental rates. And this area is on fire. The doctors rent may go up $2,000 to $3,000 a month."
"American Flight 278, final boarding call." Echoes throughout the gate.
"I see what you're getting at. When I land, I'll give the doctor a call."
Planting the Seed
Twelve hours later Mitch instructs me to call his tenant, Dr. Patel.  "Explain the lease extension idea, if you would. The doc is very interested."
"Can I also discuss with Dr Patel why he should buy the building himself?" I probe. As a licensed real estate broker, we must have the client's permission to speak with the tenant.
"Sure, but I've known Dr Patel for years. He's not going to do it." Mitch concludes. 
Dr Patel has a 10 minute window for me to go over what is involved in a lease extension. We meet on site at the building and go over why it is advantageous for him to extend his lease term. 
"Dr. Patel, you have an opportunity to control your office rent until you want to sell your practice.  Mitch is willing to extend your lease, with minimal annual rent escalations. This allows for a predictable rent payment schedule. Once we agree to the rent details, a lawyer will write up a brief amendment to your original lease."
He understands the need to control his rental destiny. "It's a good plan. Let's do it." Dr Patel agrees.  This is a surprise.
I can wrap this amendment up right now and secure an investor tomorrow, sell the building and walk away with a nice commission. But my conscience won't let me. I know Dr Patel can save over $1,000 a month if he buys the building. This is the ultimate control over his rental destiny.
I clear my throat. "Dr Patel, do you know if you buy this property your rent will drop about $1,000 a month and in twenty years, your building might have over a million dollars in equity?  Per your lease contract, you're already responsible for all building maintenance. Why not invest in yourself?" I cross my arms, lean back and wait for his answer. 
"I'm listening."
Behind the Scene
Dr Patel secures a buyer representative to assist him through the intricate purchase process and finding a lender. He knows the property intimately and we settle on a quick 45 day close. 
The path to close on the building doesn't go as smoothly as everyone wants but they never do. Through a multitude of obstacles, we manage to close the property two weeks later than Mitch's original goal. Through the process, Mitch realized that closing a commercial real estate transaction with financing in three and a half months was a miracle.
Behind the scene Dr. Patel's SBA government loan got caught up in a government shutdown. His goal was to secure zero percent financing and he was not approved. Fortunately, his lender sought a more conventional route requiring 10 percent down and Dr. Patel qualified for this type of loan. 
Dr. Patel hadn't planned to buy his dream building this quickly and he had to scramble for the 10 percent down. He did and it paid off. In the end, all parties walked away happy. 
The moral to the story is that often the best buyer for a single tenant investment property might be the tenant. Waiting for the right time and being prepared to make the presentation is what SimpLEASEity™! is all about! 
Name of the Game
$$$ Tip: Consider purchasing versus leasing to manage your lease rate; often for less than a monthly rent payment. Enjoy pride of ownership and build equity. 
Business Owner Tip:  Be your own landlord, control your rental rate and enjoy additional tax benefits. Employ the right professionals to get the job done. 
Victory Points
Dr Patel's monthly rental payment was reduced $1,000 a month with his new mortgage.
Dr Patel secured a fixed mortgage payment for twenty years. There were no more annual rental escalations. 
Mitch sold the property for the asking price.
The property closed within the three month window Mitch needed to capitalize on the other investment.