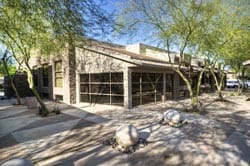 Odyssey Professional Center – office condo for sale at 8130 E. Cactus, Building 5, Scottsdale AZ 85260
100% Leased – 8130 E Cactus, Building 5 signed leases within 45 days!
Andrea Davis CRE in partnership with NAI Horizon, Peggy Johnson, rapidly leased 8130 E Cactus by adjusted the lease rate below market value. The well maintained state-of-the-art suites were priced for the Tenant to say, "Yes!" Within 45 days of instituting the attractive lease rate for the Tenant, both suites had signed leases.
httpv://youtu.be/RYOTQNZdIFQ
8130 E. Cactus, Building 5